News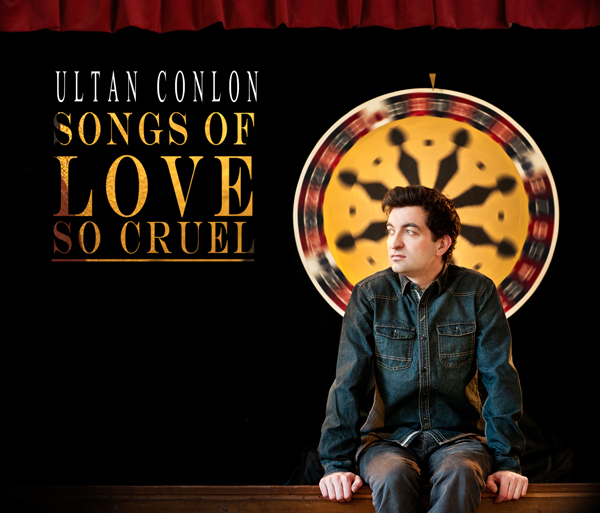 Songs of Love So Cruel
Irish native Ultan Conlon takes his unique brand of folkrock stateside this summer with the release of new album 'Songs of Love So Cruel' planned for July 29th. This is Ultan's second offering and is being released in the U.S. through Unleashed Music in Los Angeles. The album will be available on the website (www.ultanconlon.com), iTunes, and at various live performances from the man himself in New York, Los Angeles and Austin, Texas over the coming months.
---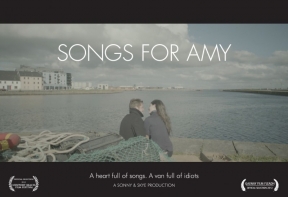 'Songs For Amy' Distribution Deal
The feature film 'Songs For Amy' featuring 6 of Ultan's original songs, and a score composed with guitarist Eoin McCann will be getting a theatrical release in IMC cinemas throughout Ireland in May
---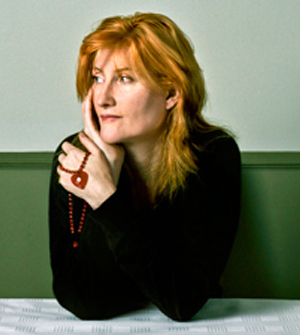 Eddi Reader Support Tour
Ultan will be joining the talented Eddi Reader for numerous dates on her Irish tour this February
For more information visit show page by clicking here.
---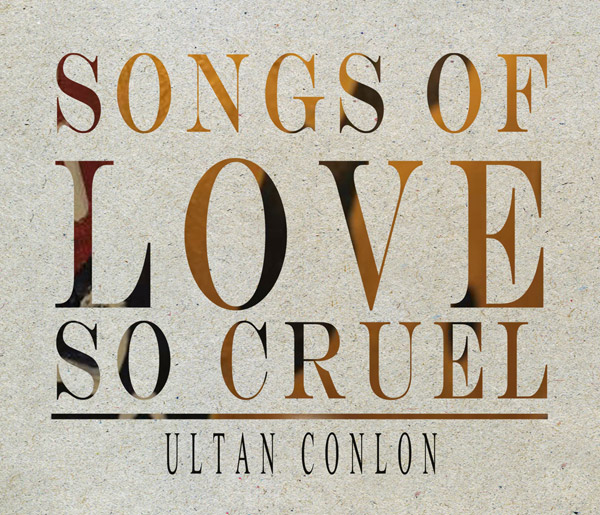 Ultan Embarks On December Gigs
Ultan will be playing some more concerts this December
For more information on the gigs click here.
---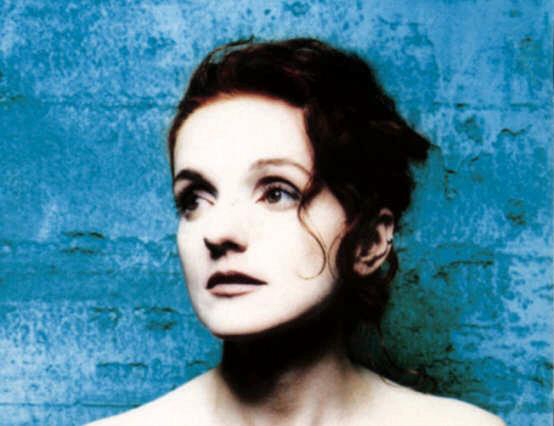 Supporting Patty Griffin this November
Ultan is happy to announce that he is opening for Grammy award winner, Patti Griffin this November. Patty is known for her stripped-down songwriting style and is a member of Robert Plants 'Band Of Joy'
For more information on the gigs click here.
---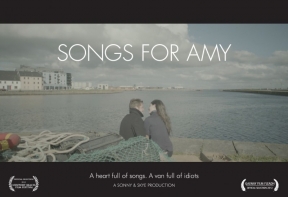 Songs For Amy
OFFICIAL SELECTION HOLLYWOOD FILM FESTIVAL 2013
'Songs for Amy' will play at the Hollywood Film Festival www.hollywoodfest.com on Saturday 19th October 4.45pm at Arclight Cinema in Hollywood California. The after party will feature live music from the songwriters and musicians Ultan Conlon, Jim McKee and The Alabama 3.
For more information on the movie visit www.songsforamymovie.com
---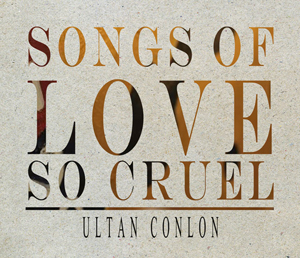 Songs of Love So Cruel
New album to be launched September 27th
The second album from Ultan Conlon is out on September 27th on DarkSideOut Records. Available worldwide for download on Itunes and CD shipping from Shop. Ultan is delighted to announce the first long player since 2009's debut album 'Bless Your Heart'.
"I set out to make a cohesive piece taking the title from a line from the first track written for the album. I had to stick to my plan, which at times was tricky but by the end extremely satisfying. I'm delighted to have it finished and to put it out for people to hear. Over the course of writing and recording SOLSC I listened to very little music.

Anything that I did listen to was from a bygone age, such as Elvis, Roy Orbison and lots of country music. I had a great time writing this album and recording it with some great musicians, in particular Eoin McCann. To finish it off, it made perfect sense to bring my recordings to Sheffield for Colin Elliot to mix (Richard Hawley producer- engineer)".
---
Upcoming Gigs
2018
Saturday 21/01/18
Vicar Street, Dublin. Special Guest to Mary Coughlan INFO
Thursday 08/02/18
Hawkswell Theatre, Sligo. Opening For 'Eddi Reader'. 8pm. INFO
Friday 09/02/18
The Town Hall, Galway. Opening For 'Eddi Reader'. 8pm. INFO
Saturday 10/02/18
Opera House, Waterford. Opening For 'Eddi Reader'. 8pm. INFO
Sunday 11/02/18
The Grainstore, Ballymaloe, Co. Cork. Opening For 'Eddi Reader'. 8pm. INFO
Tuesday 13/02/18
The Watergate Theatre, Kilkenny. Opening For 'Eddi Reader'. 8pm. INFO
Thursday 15/02/18
Glor, Ennis. Opening For 'Eddi Reader'. 8pm. INFO
Friday 16/02/18
The Pavillion, Dun Laoghire. Opening For 'Eddi Reader'. 8pm. INFO
Saturday 17/02/18
Seamus Heaney home Place, Bellaghy, UK. Opening For 'Eddi Reader'. 8pm. INFO
Sunday 18/02/18
The Lyric theatre, Belfast, UK. Opening For 'Eddi Reader'. 8pm. INFO
Saturday 03/03/18
Lukers, Shannonbridge, Galway. Opening For 'Luka Bloom'. 8pm. INFO
Friday 16/03/18
The Olympia, Dublin. Special Guest to The Stunning INFO
Saturday 17/03/18
Cork Opera House. Special Guest to The Stunning INFO
Sunday 18/03/18
Theatre Royal, Waterford Special Guest to The Stunning INFO
Sunday 26/05/18
The Gallery Cafe, Gort. Galway. INFO
---