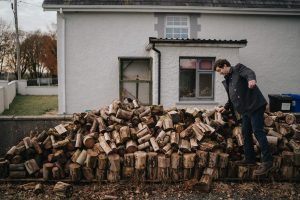 For many songwriters there is one occurrence which has such significance in their lives that they will always point to it as the time of transformation or moment of epiphany. For the Galway born singer-songwriter, that shift happened at age 13 when Ultan Conlon's father passed away. Ultan's earliest memories are that of his dad singing along to old standards as they crackled through the car radio. While always drawn to music, until this time Ultan had never felt the need to create his own. A proficient guitarist who'd been taught traditional folk tunes, he had suddenly tapped into his creative well and took to the process with voracity. Says Ultan, "I write as a form of comfort. I know when I start to feel a bit off there is potentially a creative period ahead."
His songwriting foray resulted in four acclaimed albums recorded in a span of ten years. While still based in Galway, Ultan recently found a haven for his unique sound and sensibility in Los Angeles, CA with Nickel Creek's Grammy Award-winning  Sean Watkins producing his latest record, There's A Waltz (2020).
Conlon's poetically-enigmatic "songs of substance told with intelligence and wry observation" (Hot Press Magazine) on There's a Waltz often stem from his own personal experiences, whether he is reflecting on the dark days of his battle with alcohol addiction ("A Long Way Back"), the isolation incurred by the digital universe ("World from A Window"), anxiety concerning the fate of the world  ("A Landslide"), or journeying towards self-acceptance and love (the title track). The Sunday Irish Times raved There's a Waltz is "a record that revels in the beauty of the simple and unspectacular." 
Ultan's "clear, melodic vocal brings Roy Orbison to mind" (Americana UK) and his writer's voice brings forth original songs that combine depths of feeling, introspection and modesty. Blogcritics raved Last Days Of The Night Owl (2018) is "an elegantly striking album, full of nuanced floating colors and velvety energy, along with the appealing voice of Ultan Conlon."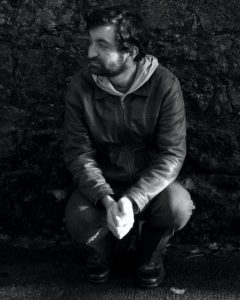 When Ultan was on the cusp of turning thirty, he found himself imagining what it would be like for an older man who'd been married for decades but had lost his ability to reignite the fire of their youthful love. This would provide not only the concept for Songs of Love So Cruel (2013) but also the impetus to further explore how relationships stand the test of time. His first record Bless Your Heart (2009), recorded near home with a band he'd assembled after a few years of playing across Europe and the US, garnered high praise from listeners and reviewers alike; "The most impressive Irish debut since Damien Rice's O" wrote The Evening Herald.
Ultan Conlon has shared the stage with the likes of Jackson Browne, Shelby Lynne, John Fogerty, Mavis Staples, Bryan Ferry, John Grant, Eddi Reader, Patty Griffin and Richard Hawley, among others. Ultan has also performed duets with Glen Hansard and John Martyn, and Martyn recorded Ultan's song "Really Gone" in 2005.  Many of Ultan's lauded songs have received extensive airplay in Ireland (RTE Radio 1, Lyric FM) and the UK (BBC). RTE Radio 1, Marty Whelan (Lyric FM) and Eve Blair (BBC Radio Ulster) all deemed There's a Waltz as their recommended Album of the Week.
---