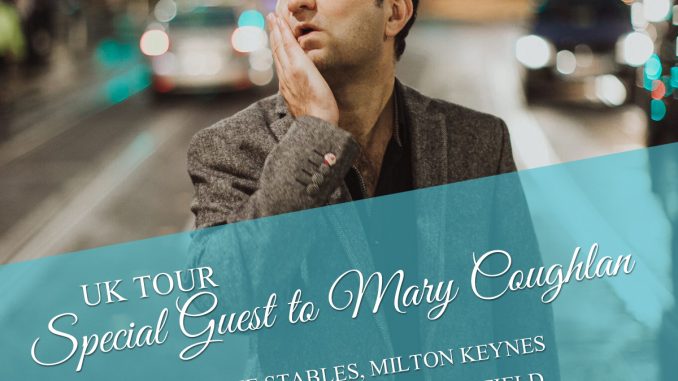 Ultan will be Mary Coughlan's guest on part of her upcoming UK tour in April.

Mary Coughlan is arguably one of Ireland's greatest female jazz and blues singers, a true artist who has carved out a timeless and highly regarded career and a legion of devoted fans worldwide.
Described as Ireland's Billie Holiday Mary has overcome childhood trauma, alcoholism & drug addiction to become a musical force like no other – 'her life story gives weight to the truth that the best singers are the ones with the most painful lives' (The Guardian). Her seminal first album Tired and Emotional rocketed her to overnight fame in 1985, and fifteen albums later, her ability to deeply connect with both the song & her audience remains undiminished, a testament to her inner strength and to the power of transformation & redemption.
Mary live is in a league of her own, her glorious husky voice pulling every ounce of emotion from the music. This is the real thing, sung from the depths of a woman's heart and soul, a survivor who was born with the gift of a golden voice. This is why she is so loved and as the Observer rightly said 'Mary Coughlan's talent is awesome'.
Resonant with the grief of Billie Holiday, the soul of Van Morrison and the defiance of Edith Piaf, to hear Mary sing is to be at the core of the human heart.
For more information and to purchase tickets visit www.marycoughlanmusic.com