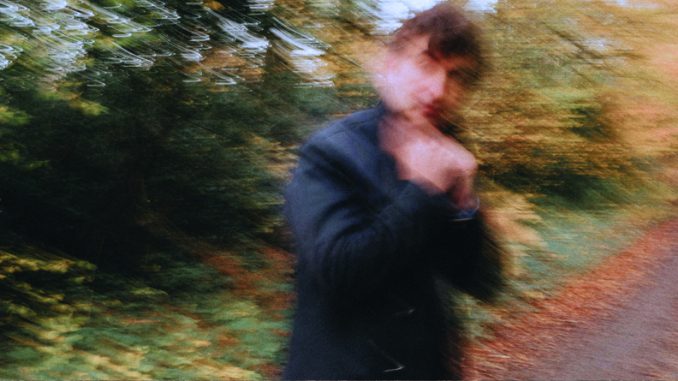 Ultan Conlon Releases New Record There'

s A Waltz
Produced by Grammy Award-
Winner Sean Watkins (Nickle Creek)
"gorgeous, gorgeous album" Fiachna Ó Braonáin/Rte Radio One
"Conlon's clear, melodic vocal brings Roy Orbison to mind." Andrew Frolish/Americana UK 

"Ultan is one of the great new Irish singer songwriters" Marty Whelan (Lyric FM)

"the pride of the west" John Creedon/Rte Radio One
"I do love that [the new single]…I cannot wait to get my hands on the new album.." Eve Blair/BBC Radio Ulster
"Ultan Conlon's new album 'There's A Waltz' is a gem." Noel Casey/ 103.2 Dublin City FM
"****Conlon's distinctive voice carries authority which so many aspire, but so few can carry with conviction, a difference to which makes the album one of compassionate art but also one that knows it has to rock to get the soul to roll." Liverpool Sound & Vision 

Galway, Ireland – Irish singer-songwriter  ULTAN CONLON found a haven for his unique sound and sensibility in Los Angeles, CA with Nickel Creek's Grammy Award-winning  

SEAN WATKINS 

producing Ultan's fourth record, There'

s A Waltz

, which drops on April 17 in Ireland and the UK, and on  May 22 throughout the rest of Europe and the US.
Ultan first met Sean in LA in 2016 while playing some shows with him at Largo, the well-known nightclub where Sean and Sara Watkins hosted The Watkins Family Hour. Ultan says: "When I met the musicians that Sean brought on board to record my songs and we played the first few bars, I knew this record was gonna make itself, under the influence of Sean navigating us all ever so gently."  
That formidable group of musicians includes producer Watkins on numerous instruments; Don Heffington — Drums (Bob Dylan, Lucinda Williams, Ron Sexsmith); Sebastian Steinberg — Bass, Double Bass (Iron and Wine, Neil Diamond, KD Lang); Gabe Witcher — Fiddle (Paul Simon, Beck); Rich Hinman — Pedal Steel (KD Lang, St.Vincent); Sara Watkins — Backing Vocals (Nickle Creek, I'm With Her); and Tyler Chester — B3, Piano (Jackson Browne, Andrew Bird). 
Conlon's poetically-enigmatic songs and "lyrical gems" (

No Depression

) often stem from his own personal experiences, whether he is reflecting on the dark days of his battle with alcohol addiction ("A Long Way Back"), the isolation incurred by the digital universe ("World from A Window"), anxiety concerning the fate of the world  ("A Landslide"), or journeying towards self-acceptance and love ("There'

s A Waltz

").
As for the aforementioned "World," Ultan explains the evolution for this song began when his kitten, 'Kitty' was "staring out the window all day and there I was feeling so sorry for her limited life, looking out at birds and cars, and then I noticed myself, stuck on Twitter and Instagram, scrolling at mind-numbing crap. The song expanded from that moment into a realization that so many of us are not immune to spending so much of our lives on the windows of one's computers or cell phones."  
If there's a melancholy within the observations of "Window", "Sparks of the Divine" brings a more exuberant optimism into the equation with an ode to love:
             Turn to me quietly and whisper that you are mine
              Break it to me gently like you're telling me for the first time
              Not looking for much, but you give me
              Something Divine